On October 30, 2013 by
admin
With
0
Comments -
Uncategorized
If you are looking for an online resource from which you can get regular insights, updates, or other useful information related to finance, blogs are some of the best options you can have. There are many blogs created to provide useful financial details, especially those that are of current interest. Presented below are the ten best daily finance blogs you should consider subscribing to.
Business Insider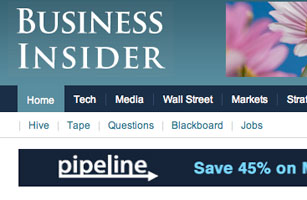 This blog may not be the top choice for financial analysis and insights but it is certainly a very good option for a wide range of economic and business news. It even features Wall Street rumors. It is not really well known for original articles or stories but the frequency of reliable financial updates it provides makes it a good enough blog to consider reading.
Free Exchange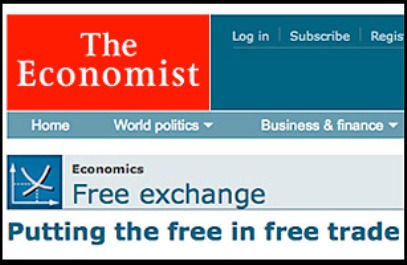 This is a blog under renowned The Economist publication. It features articles from the publication's leading economics reporters. What makes it different from the other articles of The Economist is the free-flowing nature of the articles that are typically shorter. Unlike Business Insider, this blog is rich in arguments and writers' opinions.
Dealbreaker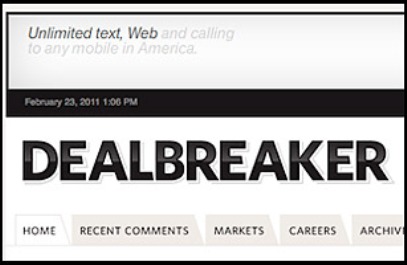 Oozing with character and humor, Dealbreaker is one blog noted for having captured the zeitgeist of Wall Street's trading floors. Overall, the blog feels like a combination of Bloomberg News and a gossip section like New York Post's Page Six. The posts may appear humor-laden but they actually make sense.
The Big Picture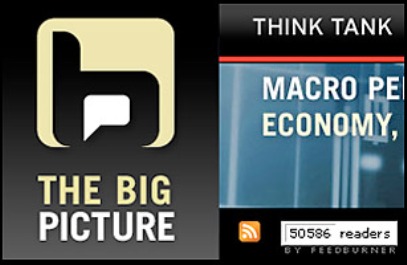 Filled with sense of humor and astute observations, this blog is known for fiercely attacking misguided pundits, public officials who seem to not know their finance, and industry spokespersons. More than just serving as a resource for stock jockeys, this blog offers quick breakdowns of breaking news and developments in the economy.
Zero Hedge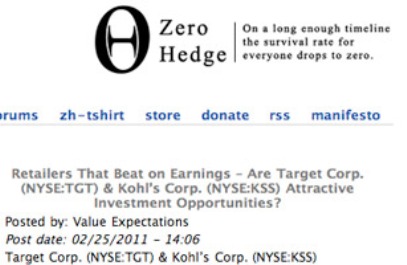 Many are saying that this financial blog is a tad too pessimistic. Fortunately, the pessimism isn't really something you can call a drawback. It can be a good read for those who are fond of intellectual miniculture, conspiracies, and somewhat abused criticisms against Goldman Sachs and their ilk.
Planet Money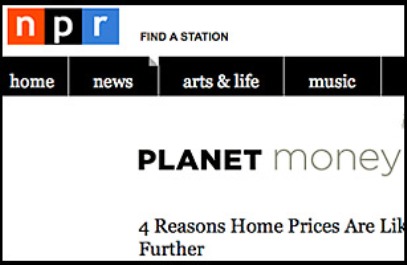 The best thing about Planet Money is that it is a financial blog written to be understood. It does not rely on jargons and technical language to sound credible or knowledgeable. It is intended for those who don't have ample exposure to the technical aspects of finance. You may not always agree with what is written in the blog but they are thoughts certainly worth considering. The blog is written by David Leonhardt, a columnist for the New York Times.
The Consumerist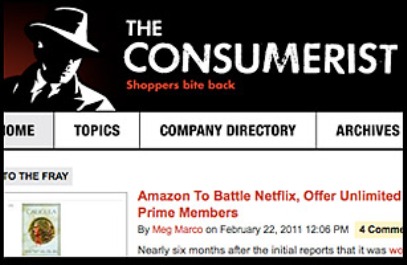 This is a consumer advocacy centered blog that zeroes in on various topics affecting consumers—from fees to inflation and bank policies. It is notable for its annual listing of companies in the negative light. It crowns the worst companies, companies that suck, and other similar "distinctions,"which are of course based on the author's opinion with some external inputs.
Calculated Risk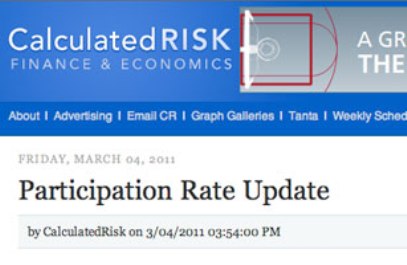 Calculated Risk is a great finance and economics blog that provides quick summaries of key economic data and developments. This blog stands out for presenting financial and economic facts that really matter. The author's opinions may not jibe with yours but it's worth rethinking your position if you ever find yourself contradicting with the things written on the blog.
Marginal Revolution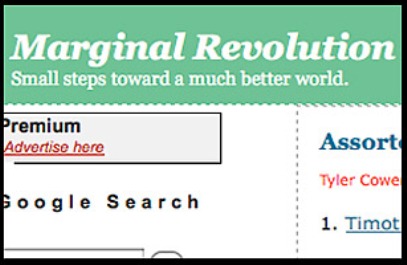 Generally providing fair and honest financial and economic discussions, Marginal Revolution is known to be a blog of public intellectuals who are also playful. The blog is authored by Alex Tabarrok and Tyler Cowen, two economics from George Mason University. Although these authors have been associated with libertarian principles, the articles posted on the blog don't really show the kind of partisanship that usually irks many readers.
Felix Salmon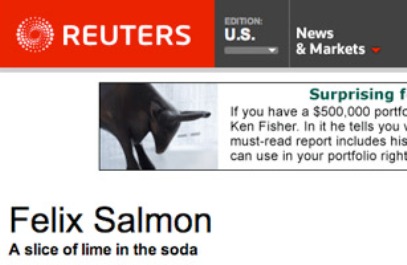 Felix Salmon is a great blog because it is well written – as simple as that. It is a blog of someone who is an extensive reader. It is a blog for those who prefer practical and empirical insights and information. There's just so much financial and economic information to obtain from this blog on Reuters.