The skill to manage personal finances is something everyone should learn. Being knowledgeable in handling money is not just a privilege but something every person should know, considering how inevitable it is to deal with financial decisions in everyday life. Fortunately, you can get a useful finance calculator software easily. This software makes it easy to plan, calculate, and manage costs without the need for any formal training on financial management.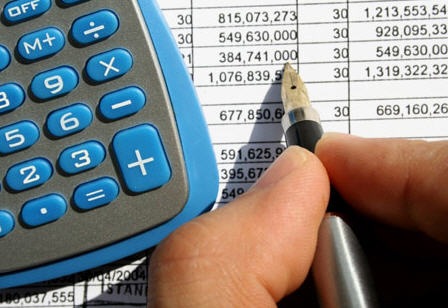 Personal Finance Overview
There are six main areas of focus in personal finance. These are financial position, adequate protection, investment and accumulation goals, retirement planning, and estate planning. These are the topics most personal finance software are centered on. They can be described as follows:
Financial position is the evaluation of one's personal resources. It is associated with the net worth and cash flow of an individual or his household. Net worth is determined as the net value of a person's assets minus the liabilities or debts. Cash flow, on the other hand, is the accounting of money earned and spent. It is a way of tracking income sources and expenses incurred.
Adequate protection refers to the process of planning finances to protect a household from financial uncertainties. This takes into account the accounting of credit, properties, insurance plans, and planning for long-term care. You have to know how to choose the right credit options in case you are in an urgent need for cash. As such, it is important to know how to calculate true interest rates and overall costs of borrowing to be able to pick the best option when you need to borrow money. Likewise, you have to learn how to compare insurance plans to know which is more cost effective.
Investment and accumulation goals are a factor that focuses on the planning for the accumulation of resources to fund large purchases or the acquisition of assets that can be used to create more assets. Here, it is important to be able to properly figure out how to compare numbers associated with
Retirement planning, obviously, refers to preparing for retirement—when you need to carefully examine your pension or retirement fund options. How much should you put up? When should you start saving? What kind of retirement fund should you create? Your knowledge in personal finance can help you do the calculations to make a good choice in this regard.
Estate planning, another crucial area, is also one important topic in personal finance that requires some good sense of planning and evaluation. While it may be more of a matter of doing allocations, there are still financial calculations involved.
Why Use a Financial Calculator
As mentioned, almost every area of focus in personal finance involves numbers. Things need to be quantified in order to come up with more sensible financial decisions. Without looking at numbers, it's almost impossible to properly pinpoint the right decisions like choosing which insurance policy offers the better deal or which loan should obtained (the one with the lower interest and charges). You can do "guesstimates" as you look for insurance plans or personal loans but it is always better to have some degree of near-accuracy in terms of numbers. In tracking household cash flow, for instance, you can't just look at what you have and what you have been spending away by ending balances. You need to monitor how the cash flows in and how it flows out.
A good finance calculator is one that covers as many of the personal finance areas of focus described above. However, you can hardly find one software suite that covers all aspects of personal finance comprehensively. Most of the time, it is more convenient to use different financial calculator tools to deal with different matters. Fortunately, there are several of these sets of tools readily available online.
The following are some good examples. They are offered by some of the most reliable names in the field of personal finance.
Investopedia's Calculators are great tools for computing various personal finance and investment related figures, including present and future values, annual effective interest rates, periods to grow sums of money, tax brackets, and mortgage payments. The Online Financial Calculators of TCalc includes various personal finance calculators that include tools for computing college savings, debt consolidation, loan affordability, and credit card payoff. Additionally, there's also Bloomberg's Personal Finance Calculators that make it easy to compute mortgage numbers, plan your retirement, and come up with estimates on potential savings.
If you're good with numbers, you may not really need a calculator software of sorts to plan and track your finances. However, for most, a calculating tool provides significant help as it provides guidance and simplifies the whole process of evaluating decisions when it comes to personal finance.
If you are looking for an online resource from which you can get regular insights, updates, or other useful information related to finance, blogs are some of the best options you can have. There are many blogs created to provide useful financial details, especially those that are of current interest. Presented below are the ten best daily finance blogs you should consider subscribing to.
Business Insider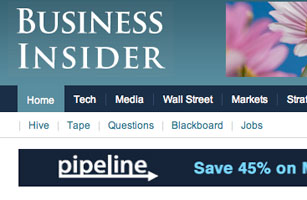 This blog may not be the top choice for financial analysis and insights but it is certainly a very good option for a wide range of economic and business news. It even features Wall Street rumors. It is not really well known for original articles or stories but the frequency of reliable financial updates it provides makes it a good enough blog to consider reading.
Free Exchange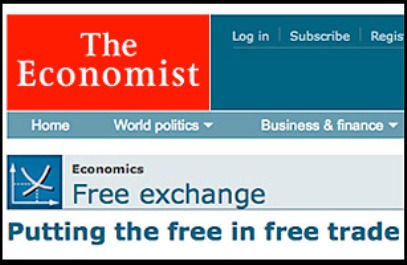 This is a blog under renowned The Economist publication. It features articles from the publication's leading economics reporters. What makes it different from the other articles of The Economist is the free-flowing nature of the articles that are typically shorter. Unlike Business Insider, this blog is rich in arguments and writers' opinions.
Dealbreaker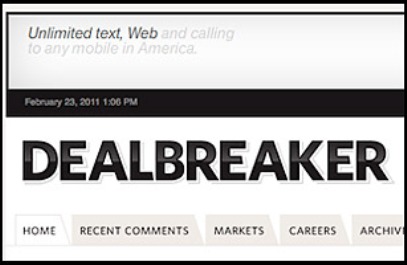 Oozing with character and humor, Dealbreaker is one blog noted for having captured the zeitgeist of Wall Street's trading floors. Overall, the blog feels like a combination of Bloomberg News and a gossip section like New York Post's Page Six. The posts may appear humor-laden but they actually make sense.
The Big Picture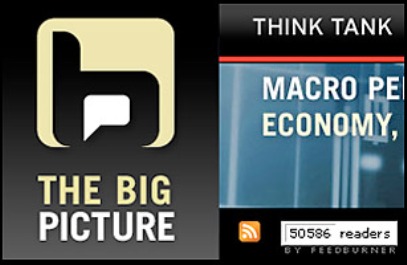 Filled with sense of humor and astute observations, this blog is known for fiercely attacking misguided pundits, public officials who seem to not know their finance, and industry spokespersons. More than just serving as a resource for stock jockeys, this blog offers quick breakdowns of breaking news and developments in the economy.
Zero Hedge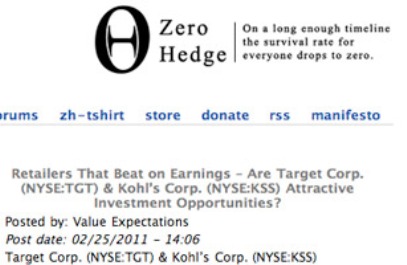 Many are saying that this financial blog is a tad too pessimistic. Fortunately, the pessimism isn't really something you can call a drawback. It can be a good read for those who are fond of intellectual miniculture, conspiracies, and somewhat abused criticisms against Goldman Sachs and their ilk.
Planet Money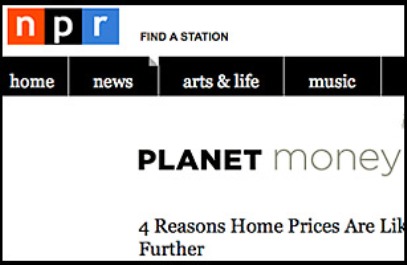 The best thing about Planet Money is that it is a financial blog written to be understood. It does not rely on jargons and technical language to sound credible or knowledgeable. It is intended for those who don't have ample exposure to the technical aspects of finance. You may not always agree with what is written in the blog but they are thoughts certainly worth considering. The blog is written by David Leonhardt, a columnist for the New York Times.
The Consumerist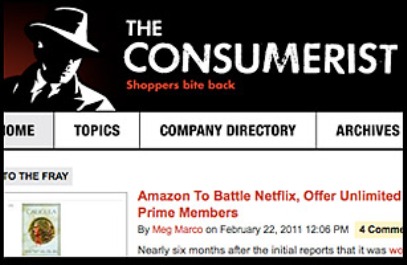 This is a consumer advocacy centered blog that zeroes in on various topics affecting consumers—from fees to inflation and bank policies. It is notable for its annual listing of companies in the negative light. It crowns the worst companies, companies that suck, and other similar "distinctions,"which are of course based on the author's opinion with some external inputs.
Calculated Risk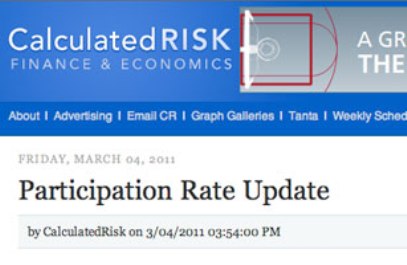 Calculated Risk is a great finance and economics blog that provides quick summaries of key economic data and developments. This blog stands out for presenting financial and economic facts that really matter. The author's opinions may not jibe with yours but it's worth rethinking your position if you ever find yourself contradicting with the things written on the blog.
Marginal Revolution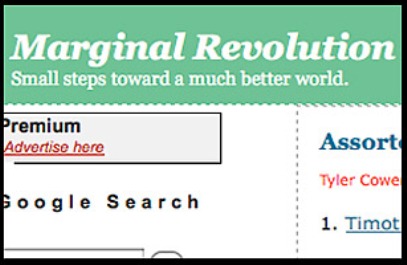 Generally providing fair and honest financial and economic discussions, Marginal Revolution is known to be a blog of public intellectuals who are also playful. The blog is authored by Alex Tabarrok and Tyler Cowen, two economics from George Mason University. Although these authors have been associated with libertarian principles, the articles posted on the blog don't really show the kind of partisanship that usually irks many readers.
Felix Salmon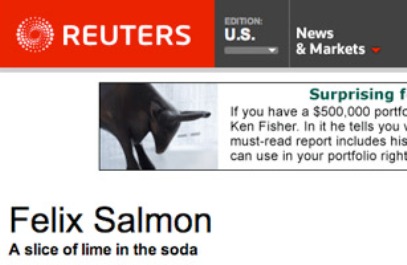 Felix Salmon is a great blog because it is well written – as simple as that. It is a blog of someone who is an extensive reader. It is a blog for those who prefer practical and empirical insights and information. There's just so much financial and economic information to obtain from this blog on Reuters.
I decided to take a leap of faith and start this new blog about finances as my first step to getting out of it. Yes, you read it right, I have been in debt for almost 10 years and counting. I'm pretty sure it is also the reason why you found me. Perhaps, we're both in the same journey.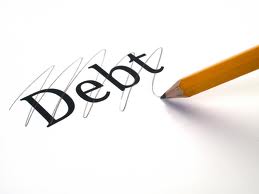 Everything else in my life seems to be working really well, except for one thing. I don't have ENOUGH money. I have an outstanding credit card loans, car mortgage, a business to run, a family to feed, and taxes to pay. I work 9-16 hours a day just to get by. Yet, even if i have gazillion tasks to complete, there isn't just enough. It took me a while to finally accept I need some help. Blogging, is one of my therapy.
I know for sure that there are people like us out there, frustrated, scared, worried about what our future looks like. This blog is for them too.
I will courageously share my experience – whether good or bad in this site. Along the way, I do hope that others will learn from it too.
Today is the day I liberate myself from debt chains. Thank you for joining me.